https://cgi.thinkific.com is the home of CGI's continuing education courses. These courses, which are usually webinars and short courses, offer continuing education credit. They cannot be taken for college credit that applies to a degree at Cummings Graduate Institute.
CREATING AN ACCOUNT THE FIRST TIME YOU SIGN UP FOR A COURSE
The first time you sign up for a course, you will be taken to an account set-up screen as soon as the purchase completes.
On this screen, you will set up a password for your Thinkific account. Be sure to make a note of this password!
When the set-up is complete, you will be able to access your course immediately.
LOGGING IN THE NEXT TIME
The next time you wish to access your course, go to the CGI Thinkific home page at cgi.thinkific.com, and click on Sign In. You can sign in via a link in the minibar at the top [1] or by clicking on the button on the banner that says Sign in to access courses & webinars [2].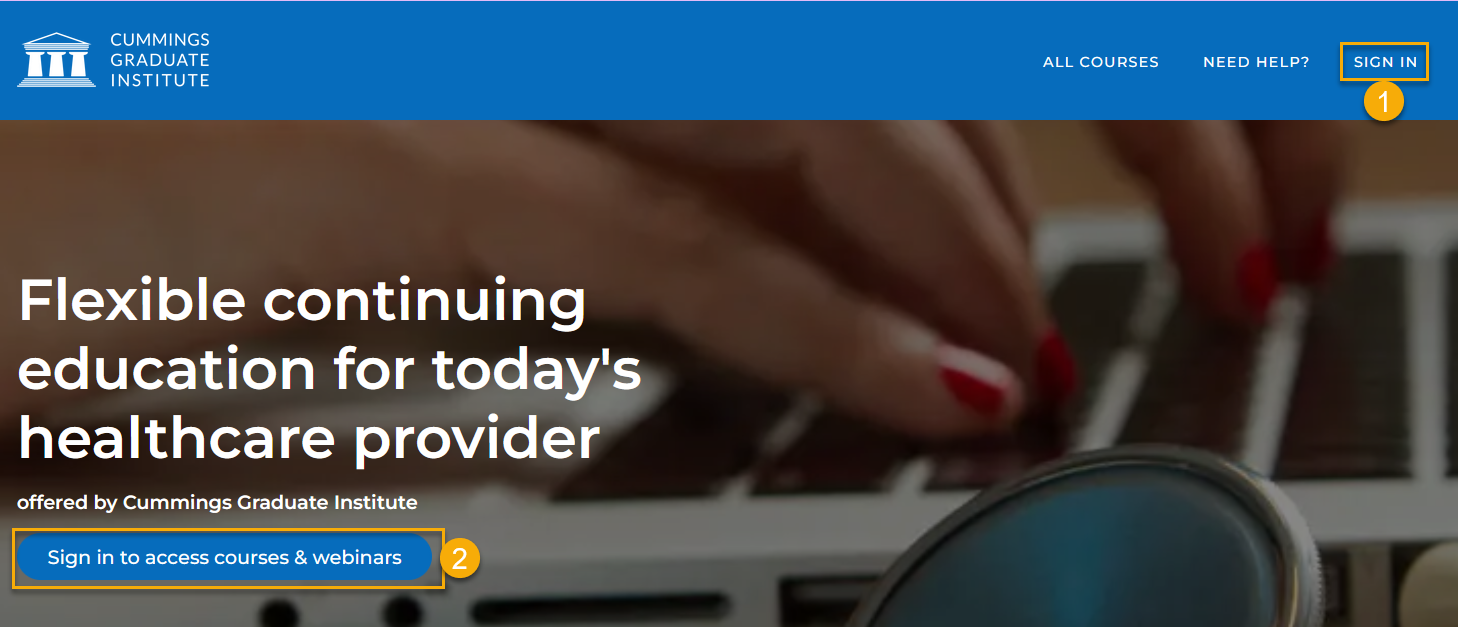 The next screen will prompt you for the email address you signed up with and the password that you created during the account set-up process.
Enter your email and password, and click Sign In.
WELCOME EMAIL
You will also receive a welcome email that confirms your account creation on our Thinkific site and reminds you of the email address you signed up with.
WHAT IF I CAN'T REMEMBER MY PASSWORD?
If you cannot remember your password, the first step is to click on the Forgot Password link on the Sign In page.
Enter your email address (and it must be the one you signed up with originally) and click Submit.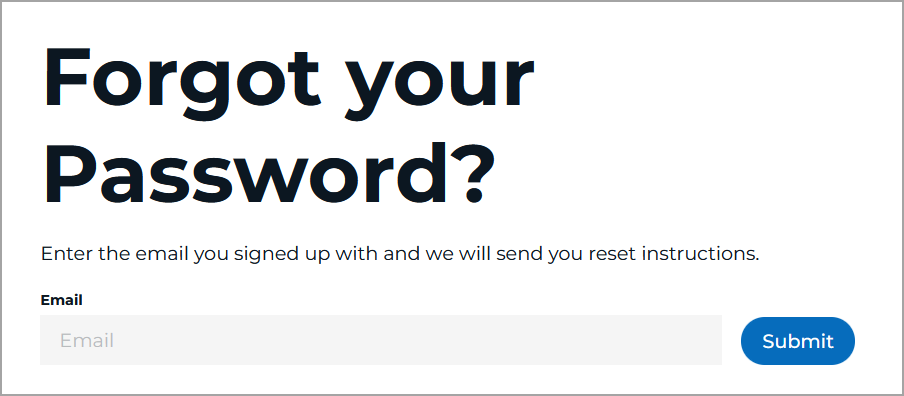 You will receive an email with a link you can use to reset your password.
NONE OF THIS IS WORKING AND I CAN'T GET IN!
If you did not receive the password reset email, check the following?
Are you using the right email address?
Did the email go to your SPAM folder?
Has it been more than one (1) hour since you received the password reset email?
If you still need help, fill out a Support Ticket. Be sure to include the following information:
Which course(s) you are trying to access on our Thinkific platform
What you have tried so far
The email address that you think you used to sign up